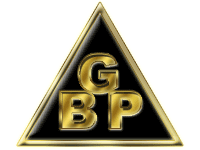 OUR BUSINESS IS BUILDING YOUR BUSINESS
Information & Knowledge - For your business - Right now!
International Information, sources, contacts, products.
Our Database contains thousands of contacts from many countries. Including manufacturers, retailers, auto dealers, nurses, garages, construction companies, trucking companies and many, many more categories.

If you can't find who or what you need in our database... We do the searching for your business. Just tell us what you need. Language barrier? We can translate for you. Not only on paper, we have contacts in all countries that can go with you and translate your live negotiations.
Learn more about us...
---
Other Shopping Sites


Graphics and content Copyright © 1998-2021
Design and layout by GMO web design and maintenance.  Has someone seen you today?
GMO is a subsidiary of Global Business Partnership. Email the Webmaster
---