Perfect for the Lodge wall or to dress up the home of the Freemason. These frames can be customized for your lodge or for any special brother or occasion.
The frames shown are handmade and CNC routed relief cut out of choice oak.
Email Brother Roy Pokorny at roypokorny@hotmail.com with your design requests and for price quotes.
---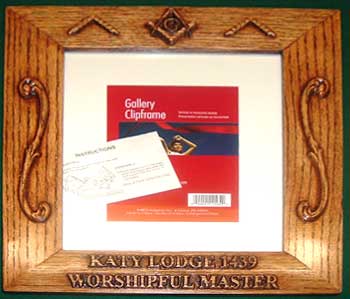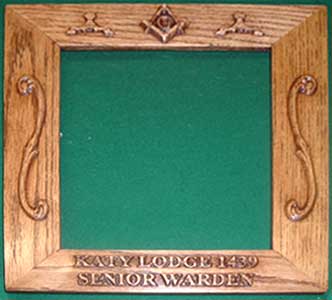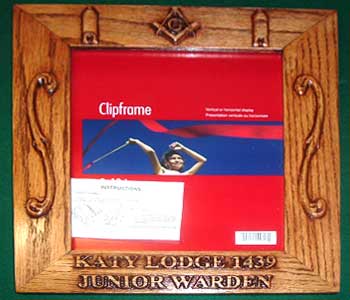 ---