Frequently asked questions about: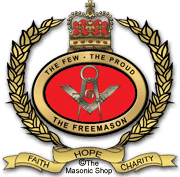 ---
Copyright Notice: All designs in The Masonic Shop shops are the property of The Masonic Shop and may not be reproduced without express written permission. The photos/designs on our site are either taken/created by us or are client submissions re-worked by us for commercial printing. If you would like to submit a design or photo to be used in our designs, you MUST be the copyright holder. If you have any questions/concerns about our designs, please contact us through our contact form

No part of any material on this site may be reproduced in any form or incorporated in any information retrieval system without written permission from the The Masonic Shop.

IMPORTANT... All graphics here are either created by us from scratch (the vast majority) or reworked (modified). If you see any of these graphics anywhere, they came from us. Please. brothers... govern yourselves accordingly. All graphics here are copyrighted.
If you would like something for your website, just let us know (via our feedback form) (web sites only, not for print) and we'll send it to you. In fact, we'll size it for you so you won't have to play with it. Let us know where you will be using it and give credit where credit is due! That is, a note saying "the xxx graphic(s)" courtesy of The Masonic Shop and that they are copyrighted.
The graphics you see on all of our pages are low resolution web graphics meant for website display or perhaps some smaller brochures that can print on a personal printer. They are NOT meant for printing of items for sale as shirts or other items. The resolution of any web graphic is just too low for that and, in fact, that is strictly prohibited. We create hi-resolution graphics for the actual printing of our products in The Masonic Shop and obviously we can't sell those or just give them away. If we did that we'd have to close up shop and we all lose.
---
Ordering Safely From The Masonic Shop
(Each of our various stores are separate, authorized producers of our products)
Note: At this time, we do not have a physical location where you can buy merchandise. All of our products are available online only. If needed, we do offer rush delivery so you can get an order right away. Just place your order online at your convenience, or call our toll-free number listed below to order by phone.
Secure ordering online
You can rest assured that shopping here at The Masonic Shop** is safe. Your order is processed by Companies who guarantee 100% secure ordering using SSL (Secure Sockets Layer) technology. More information can be found here.

When you take your Masonic Shop cart to the checkout, you will be transferred to (for instance) Cafepress's checkout where they will take your order securely on our behalf. You will be asked if you are a returning customer (which saves time by recalling your details) as shown in the ordering process below:


| | |
| --- | --- |
| 1 - The Masonic Shop cart | 2 - The Masonic Shop/Cafepress returning customer? |
3 - The Masonic Shop/Cafepress checkout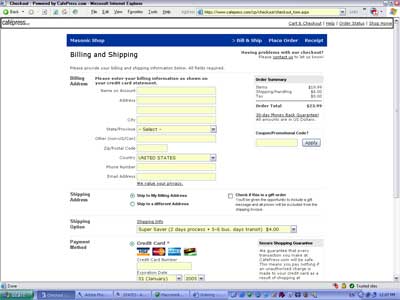 Payment Methods


We accept Visa, MasterCard, Discover, American Express, CafeCash and check cards (as long as they are connected with one of the major credit card companies listed above). You can safely enter your entire credit card number via our secure server, which encrypts all submitted information.



Paying by Check Card?
If you're paying with a Visa Check Card, or MasterMoney Card enter it as if it was a regular credit card.




We now accept PayPal in our main shop .
(We also accept paypal in our Masonic shop V, OES II and Shriners II shops)
---
But above all, whatever form of payment you prefer, don't forget the coupons! There is almost always a money saving coupon offered. Please use it! It's our way of showing appreciation for our Brothers & Sisters.
Current coupon(s) are found on our main page and many of our individual shop pages. But we do not offer them ourselves! The clearing houses don't allow us to offer coupons. (It gets really complicated) They are directly from the various clearing houses we use and sometimes they pull them without notice when a quota is filled.
We don't get any notice of coupons and we search the web for them ourselves to save you money. So if you come across one that doesn't seem to work, it may have been pulled. But double check the spelling since some are even case sensitive. That is,"CouPoN" will work but " COUPON" may not. So enter it just as you see it.
Our main shops most current is...




Just add the code at checkout. And you can use "most" of them over and over again. So if you come back later and need something else, it may still be good! Use it on one order, use on a million orders. Doesn't matter. (Of course, you can only use it once per individual order.)

*General rules for coupons for The Masonic Shop:

Coupons value will be excluding shipping charges, gift wrap charges and applicable sales tax unless otherwise stated.

Generally, the delivery address must be within the United States (unless otherwise stated) and cannot be a PO Box. Free shipping coupon orders (when available) will usually be economy shipping unless the order is not eligible for Economy shipping (e.g., order exceeds Economy weight restrictions).

Promotions generally start 12:00 a.m. (PT) and end 12 p.m. (PT). So if you are on the east coast, they start at 3 a.m (ET) and end at 3 a.m (ET) the following date.
Coupons cannot be combined with any other coupons or promotions and this offer may change, be modified or cancelled at anytime without notice.
---
What The Masonic Shop says about their security:
Secure Ordering

Your payment information is our top priority at The Masonic Shop

The Masonic Shop guarantees 100% secure ordering for all of our customers through our clearing houses. To protect you and your personal account information, They all employ SSL (Secure Sockets Layer) technology. SSL is the industry standard and the best software available for secure commerce transactions. The SSL technology works by sending all of your personal information, including credit card number, name and address information to our computer in an encrypted code. Only they can then decode it.

In addition, you are protected by the Fair Credit Billing Act, which prohibits your bank from holding you liable for more than $50.00 of fraudulent charges.

The Masonic Shop also pledges to use the best and most accepted methods and technologies to insure your personal information is safe and secure.
---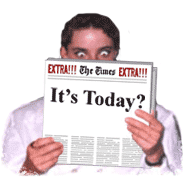 Think it's Too late for that special gift?
Not if you are Creative!!!
You can even have it just minutes before you need it.
Let's face it. Nothing beats giving a gift in person. But sometimes it just can't be done.
If you can put a gift card in an envelope or an email, why not a picture of a real gift? And you can send the gift right to their door. Remember, giving a gift card is like saying... here, you do it. I don't have time for you.

Unlike a gift card they don't have to spend more than you gave. It's pretty much impossible to spend exactly what the gift card is for. So they have to spend money to get what they want. Not to mention maybe even make a trip to the store it's for.

And also unlike a gift card, if you send it as a gift, they won't have a cheesy price tag on it so they won't know what you spent unless you tell them.

And to top it all off, no need to use expensive overnight delivery. Have it sent the cheapest way! And we aren't just talking about our store and products. This works with any store, any time, anywhere. (But it would be nice if you'd order something from us too!) (insert sheepish grin here)

So Simply:

1. Order it now to make sure it's in stock! You don't want to find out later it was discontinued!
2. Print product detail image (view larger) or cut it out of a magazine or flyer
3. Fold it or even stuff in an envelope (Neat card optional)
4. Triumphantly give (or email) at the appropriate time. Whether it's a birthday, anniversary, Christmas or whatever.
5. Rinse, repeat as necessary

---
Shipping Rates & Delivery Times
Shipping to the US Note: Prices are liable to change without notice. Once you check out you will have an exact price.
We offer several different shipping methods to meet your delivery needs. We calculate our shipping cost for each shipping method based on the type and quantity of items you order. Your shipping and handling charges are summarized at checkout and most packages in your order can be tracked via our carriers' websites.
Shipping and handling for all products (In US dollars):
(except single stickers, buttons, magnets, greeting / note cards and CD's.)
Economy*
7-9 business days
$5.25
$0.50
Standard
4-6 business days
$7.00
$0.50
Premium
3-4 business days
$13.00
$2.00
1 Day **
Next day if order by noon
$21.00
$5.00
Because of the extra care we take to ensure your items are received undamaged and in perfect condition, posters, yard signs, banners and framed prints are shipped in separate packages. These products incur two 1st item shipping costs.
Shipping and handling for orders containing ONLY single sticker, button, magnet, greeting / note card or CDs (In US Dollars):
Economy*
7-9 business days
$1.00
$0.30
Standard
4-6 business days
$7.00
$0.50
Premium
3-4 business days
$13.00
$2.00
1 Day **
Next day if order by noon
$21.00
$5.00
Your items may arrive in different shipments. Depending on the type, quantity and weight of items in your order, we may pack and ship them in different packages to ensure they arrive on time and undamaged. You will never be charged more for shipping and handling than what appears at checkout. Sign into your account to track your orders.
The Masonic Shop does its best to ensure your delivery arrives on time. However, delivery dates are not guaranteed and there may be a number of unforeseen reasons why your items will arrive after the estimated arrival date. Large orders (100+ items), delivery to a P.O. Box or APO/FPO address, to Hawaii, Alaska, issues to designs or media may all delay delivery of your order.
*Economy shipping is unfortunately not available for orders of more than 5 items due to our carrier's weight restrictions.
**1-Day Shipping orders received by noon EST on a business day will arrive next business day. Orders placed after noon EST will arrive in 2 business days. Large orders that contain more than 100 items or orders that contain books may require longer processing times and will arrive the next business day after they are processed and shipped.
Delivery to Rest of World including US Territories
Duties and Taxes:
Items shipped internationally via economy shipping may incur customs duties and import tax. Please note that additional charges for customs clearance may be collected and are the responsibility of the recipient.
For Express shipping, duties and taxes are generally included in your checkout price
Cafepress or our other fulfilment houses (depending on which shop you order from) will charge your credit card in US dollars. We recommend you check with your credit card company regarding any charges you may incur for currency conversion.
Your items may arrive in different shipments. Depending on the type, quantity and weight of items in your order, we may pack and ship them in different packages to ensure they arrive on time and undamaged. You will never be charged more for shipping and handling than what appears at checkout.
The Masonic Shop does its best to ensure your delivery arrives on time. However, delivery dates are not guaranteed and there may be a number of unforeseen reasons why your items will arrive after the estimated arrival date. Large orders (100+ items), customs clearance, credit card authorization and verification, issues to designs or media may all delay delivery of your order.
Delivery dates are not guaranteed and may include extra transit time in case of unforeseen delays. Late deliveries are always a possibility, but CafePress will do its best to ensure late deliveries are as infrequent as possible.
---
You Have What?
I'd like to take the opportunity to clear the air on some of my producst. (Hey, if I spell everything right you'll think this is a forgery)
Lets start with my business cards. The ones that aren't business cards!

Every Freemason knows that you can't have one. OK, to clarify you should never have a business card with any Masonic references. That is not the purpose of my cards. They are for Brother to Brother. Never intended for actual business purposes. They are more or less intended as a name card, not a business card. If you do have a company you really shouldn't put it on the cards. Not that you can't, you just shouldn't.

OK, so let's move on to underwear. Why? Well as most of you know I design. I don't print. There are various companies that do that for me and each company has some products unique to themselves. Hence, the reasoning behind so many separate shops. The main shop carries underwear.

I put a pair, long ago, on my Masonic comics page. Just for laughs. I think it was my old "master of a Mason" design. To my shock much more than one were actually ordered. And the interesting thing was I began to get requests for other serious designs on some. (Go figure) And folks began to order them. Love the concept or hate it, at any rate, some folks actually want them.

BUT!!! Here's the thing. In order to open these shops I essentially license my designs to the printers. And their rules are that if I want them to keep printing for me, they have the ability/right to use any of my designs on any of their products. Remember, nothing in any of my shops are on the shelf waiting to be ordered. They are all printed only when they are ordered. The products you see on the sites are only a blank product with the design super-imposed on them.

So I have a catch-22 going. Either I agree to their rules or I close up shop. That would mean the more than 24,000 products I have for Brothers and Sisters just disappear.

So essentially that's the reason you may see something that makes absolutely no sense from a Masonic standpoint. I really don't have "full" control over the products. Only the designs. So hopefully this lets you understand why you may see something really strange in my shops! Hmmm... that didn't come out right. But you get what I mean. :)
---
CUSTOM DESIGNS
VERY IMPORTANT!!! First of all, do NOT order your item and then contact us. If you would like something custom but ordered first, please CANCEL that order. The designs in The Masonic Shop are copyrighted and our various fulfillment houses do the printing for us. They can NOT alter any of the images since they are copyrighted. Only we can do that. If you want a custom design you need to contact us first. We'll create it, send you a link to it and you can purchase it from there. (no obligation to purchase)
Of course you can re-size designs and modify and/or add text in any of our TMSV shops, but anything special we would have to do for you.
If you want one of our designs customized just for you or your Lodge, simply contact us directly via The Masonic Shops Contact Page. There is NO extra charge for this service. All you have to do is ask. You don't order it until you are happy with the design. Simply fill out the form and let us know what you need in our comments area.


You can tell us exactly what you want, we'll make it for you and place it here where you can see it and order it... or not. It's up to you. Doesn't matter what you want it on. Mug, shirt, undies or whatever. If we have it, it can be customized. Just let us know what you need.

> See a T-shirt you like but would rather a smaller picture on it?
> Need a picture on the back too?
> Don't want a picture on the back?
> Don't want a picture on the front?
> Need a name on it? Company? Lodge?
> Want a different picture on the back?
> A shirt has something big in the middle and you want the design smaller and in the pocket area?
> A shirt has something small in the pocket area but you want it big in the middle?
> See something on a shirt you would like on another product?
> See something on another product you would like on a shirt?
No problem. Just tell us what you want.

Put your mug on our mug or just your name or Lodge. Or put your mug, your name and your Lodge on something. We're easy and there is NO extra charge for this service! (oops. I think I already said that) It's like, free man! And ANYTHING we have can be customized, not just shirts and mugs.

(HiNT) In The Masonic Shop V you can customize virtually any product yourself! It's a little tricky but the key is to make the graphic a little smaller and move the text around and re size it. If you play with it a while you'll get the hang of it! And if the graphic on a shirt is in the center you can move it to the pocket area yourself. Or vice-versa. Here's a little "how to" page.

Note: We do not put proper names up for everyone to see unless you request it. Proper names get done and we send you a link to it so only you can see it. So you need not worry about that special customized gift being seen by the recipient. But you can check our custom section to see some custom products we've done for others without proper names. Of course, you can always request a non proper name item be hidden as well. They'll stay hidden for at least 30 days then are generally removed all together.
---
VERY IMPORTANT NOTE ABOUT C O L O R S YOU SEE ON YOUR MONITOR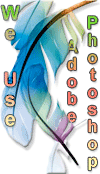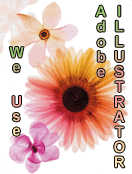 Colors you see online vary vastly from monitor to monitor. Notice I didn't say "may" vary. They really do vary tremendously unless you take the time to calibrate your monitor. (Not that simple a task for someone who never has) Our monitors are all calibrated regularly and what we see is what is printed. Also, the way they look printed on various materials is different yet again! Therefore... these (in fact, any) online catalog pages are a GENERAL GUIDE.

Of course, on the very rare occasion that graphics are streaked, faded, crooked or otherwise badly printed, you can return the item for a refund or replacement. You should find a toll free number on your invoice to make arrangements. And please, please, please! Drop us a line to let us know. We try our utmost to give you the product you want exactly as you want it. If there is a problem, we want to know so we can fix it if it is at all possible!


** Note: While our fulfillment (printing) centers host many thousands of sites, they are certainly not all created equal. There are all areas of expertise ranging from the novice to the ultra professional designers. Hopefully all of our designs here at The Masonic Shop will meet with your approval. If you ever have any problem, please don't hesitate to return if for a replacement or refund.


---
A NOTE ABOUT THE SAMPLE GRAPHICS

Sometimes, especially on the mugs & steins, the graphic may look like it is crooked. That is due to the compression used to display them on the internet. You see, all the pictures are those of blank products with our design superimposed on them. In the case of mugs, it's trying to place a flat image on a round object. Remember, the graphics used to print the products are high resolution and the finished products will be perfectly straight. Just zoom in on the pictures and you'll see.

All of the graphics on our site are created by us. You won't find them anywhere else! If you do, they've been taken from our web site and are of inferior quality. They would have to be since you can't really enlarge a web picture without distorting it somewhat. You see, web graphics are compressed and are of low quality (72 dpi, that is, dots per inch) purposely so that they display faster when your browser sees it. Our masters are 300 dpi. And the smallest master I create is about 10 inches x 10 inches. Not printable on a home personal computer at full size. Just too big. In fact, at full size, you wouldn't even be able to see many of them on your monitor screen without scrolling.

Printing Processes

For fabric, we use a new digital technology that chemically bonds ink to cotton molecules, resulting in brilliant colors and photographic quality. The image is soft, breathable, vibrant and durable, without that "decal" feel typically imparted by heat-transfer and screen print methods. There is no overprint around the image area, and images have a "wash fastness" equal to or better than other print methods on 100% cotton.

OK, but details please... how do we print our products? Printing processes
---
---
VIEWING WALL PRINTS
It's virtually impossible to show the detail of a print (Pictures or "wall art") on a computer. The prints are simply to big. However, here we have a few sample sections of some of our prints for you to take a gander at! Viewing prints
---
A NOTE ABOUT QUALITY

It's top notch. Period. If you travel to your favorite department store and pick up a T-shirt, what size do you get? If you get an XX-large because that's what fits best... don't do that here. Our quality T's are top of the line. An X-L will probably be fine for you. In fact it may be a tad big. Check out our size charts.

All of our products are top of the line. At first glance our products may seem to be a bit expensive. Once you see the quality you'll realize that they are actually worth every penny. You aren't shopping at a department store level at The Masonic Shop!
---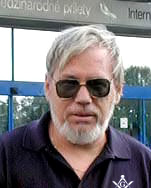 Finding Moi!

Need to contact me directly? Not an easy task. I have a place in the states and in Canada and I'm kind of semi-retired. Always traveling somewhere since I married a nomad!
Email is your best bet. If you need something custom and are in a hurry you may not want to call me in Europe. Unless you're in Europe! But I never know where I'm going to be from day to day.
---